Free Online Music Theory Lessons For Beginners
There are eight or nine grades in music, depending on which country you live in. If you want to take free online music theory lessons for beginners, you need to take the grade 1 lessons. Links to lessons are at the bottom of this post.

These are great interactive computer theory lessons. A complete set for $60.00 each. That is a little more than $12 per year, as there are 5 grades in each box.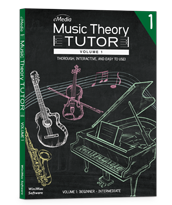 Music Theory Tutor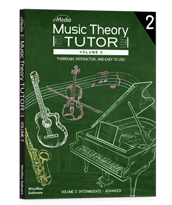 Music Theory Tutor 2

&
You are going to learn:
Melody
Note Names

The Staff and Ledger Lines

The Treble Clef

The Bass Clef

Notes on Lines

Notes in spaces

Direction

Steps up or down

Naturals, sharps and flats

The Major Scales C, G, D and F

Review
Rhythm
Terms, signs and articulation marks
There are some things you need to watch out for, and that is the human tendency to skip things they think they know. You may look at something, think it is easy, and skip over it. I have seen this happening many times with my students. Luckily I am there to set them straight. I will not be with you to set you straight. That is why you need to do every worksheet diligently. If there is something you have done before, and you think you know it, don't skip over it.
Music is like mathematics. You won't think of skipping exercises in mathematics with the excuse; "I did this yesterday; I don't need to do it again." Exercises are there to make sure you get the topic, and that you stay in practice. It is the same with music theory. You need to stay in practice. You don't want to come to the test and then do something wrong because you've  forgotten how to do it because you didn't get enough practice.
Trust me please. I'm a music teacher with a passion for music theory. You need to do some drilling exercises. My students all do very well in their theory exams.
And speaking about exams, do you want to do one? Come on, I'm sure you'll love the satisfaction of making the grade. Okay, if you're an adult, maybe not grade one. But grade 5? Let's work towards that goal, shall we?
Here are the lessons:
Free online music theory lessons for grade 1 will be added weekly.
You can get the complete set at a $20 discount. $11.00 per year: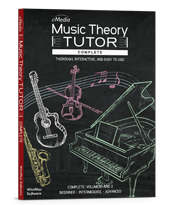 Music Theory Tutor both and discount

&
If you want me to look at your completed worksheets, scan them and email them to me.

Save
Save
Save